Handel's Messiah is most frequently associated with Christmas, but this popular English oratorio was originally performed in the weeks before Easter. This copy of the music score belonged to Elsie Curtin, wife of Prime Minister John Curtin. Inside the front cover Elsie listed performances of Messiah and other choral works in which she sang. Most of these performances were held in the weeks before Christmas, with a few before Easter and other times, from 1909 until 1926.
Musical influences
Elsie, whose family were actively involved in the Methodist church, had been immersed in church music from a young age. She and her two brothers all played the organ or sang in the church choir, her brother Leslie became a professional church organist, and Elsie played the organ for church and sang in choirs.
Elsie Needham carried this musical score on her travels from Tasmania, to South Africa, and back. It was one of the possessions packed for transport to Western Australia for her wedding to John Curtin on 21st April, 1917. Later that year she took part in her first West Australian performance of the work, on December 18th, twelve days before the birth of her first child, also named Elsie.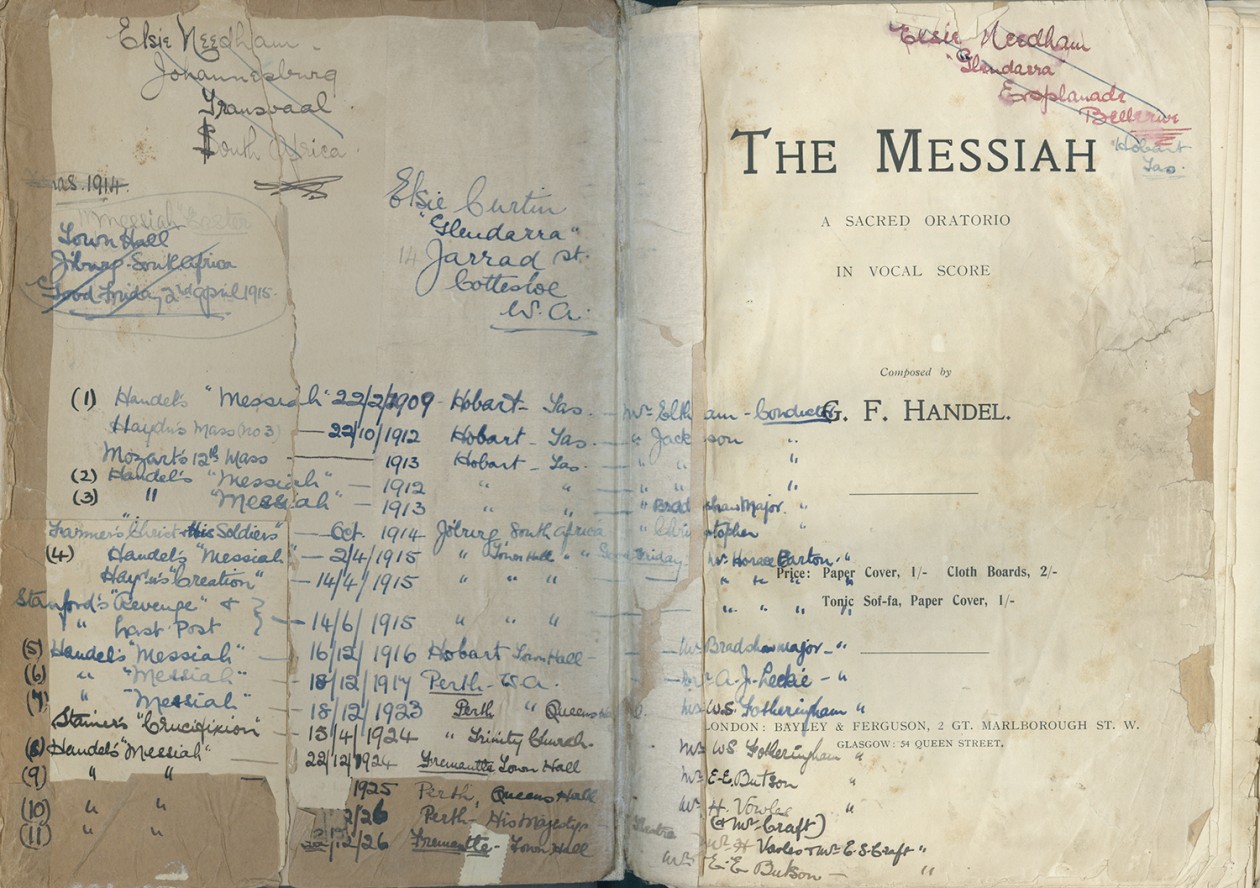 Elsie continued to record the date of each performance, the location and conductor until the last entry in 1926. By then she was mother to two children. The Curtins lead a busy life while their children were young, with Elsie involved in Labor Women's activities, and John increasing in his prominence in the Labor movement in Western Australia.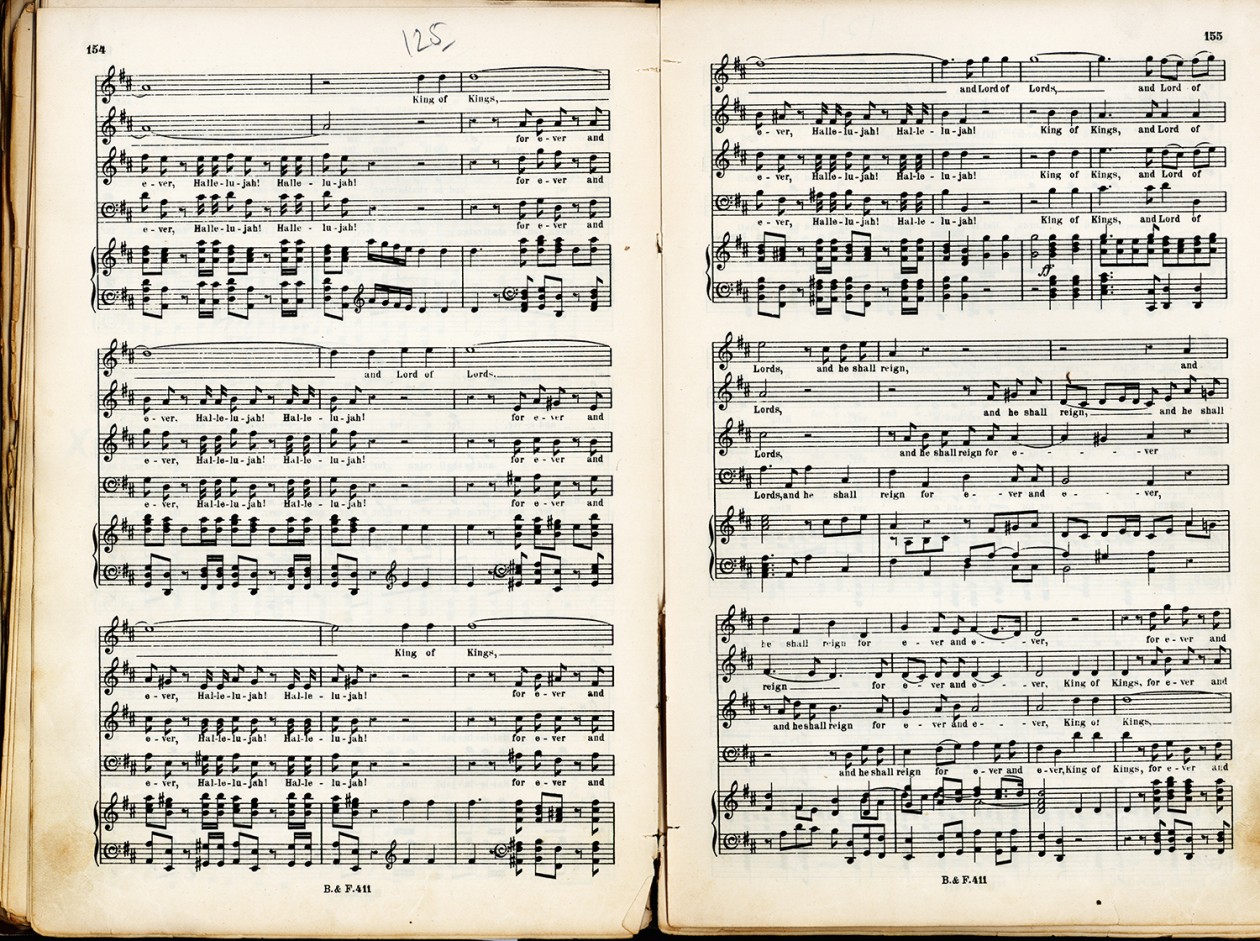 Elsie's copy of The Messiah JCPML00384/1 was published by Bayley & Ferguson of London, around 1900.
The annotations on the inside cover identify Elsie's personal use of the music. There are a few other marks made by Elsie as notes in the score. It was well used and had been repaired with a few home remedies, including brown paper and glue.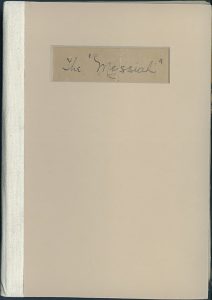 Conservation treatment has prevented further deterioration and ensured the pages are supported with new boards to the cover. A new binding has been applied and a cutaway section shows the title on the original cover. The volume is housed in a snug custom made box.
Read more in
Oliver, Bobbie, 2012,  Elsie Curtin, a biography
Hoyler, Emily, 2014, Handel's Messiah: a Christmas Oratorio?