Among the John Curtin Prime Ministerial Library collections are a number of objects created to mark significant days and events. Many of these are decorative and have no practical purpose, but this inkstand is both symbolic and functional. The inkstand was presented to Alex McCallum, West Australian Minister for Works and Labour, on the occasion of the opening of a North Fremantle landmark.
North Fremantle Bulk Installation
The first bulk fuel installation in Western Australia was officially opened at North Fremantle with a formal ceremony on April 8th, 1927. The facility, built for the British Imperial Oil Co., subsidiary of The Shell Co., provided storage for fuel delivered to the port in bulk. At the opening ceremony, the Minister turned the tap to commence delivery of the fuel from the tanker Radix by pipeline to the storage tanks at North Fremantle. When completed the four storage tanks would have a total capacity of 4,000,000 gallons and the white painted tanks would be visible to ships approaching the port.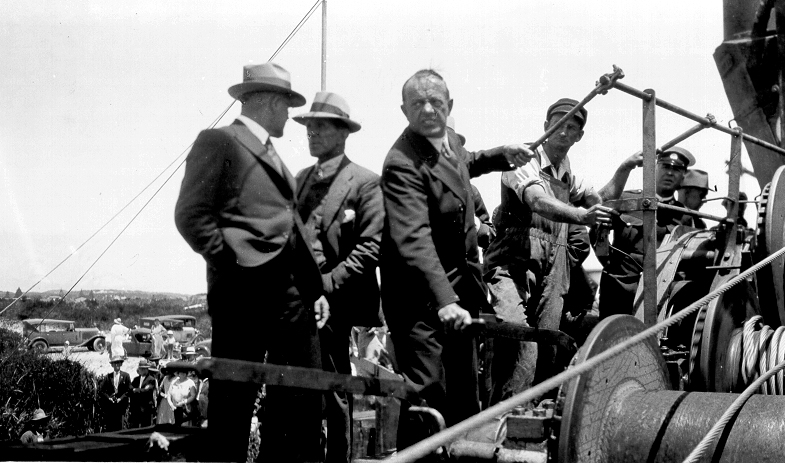 JCPML00830/169 Alex McCallum turning on the tap, 8 April, 1927.
Alex McCallum
Alex McCallum was the Member for South Fremantle from 1921 becoming Minister for Public Works, Labour, Water Supply and State Trading Concerns when Labour won the election in 1924. The McCallum collection includes photographs taken during McCallum's private and official travels in Western Australia and further afield, records of official and social functions, and a number of commemorative items.
The Inkstand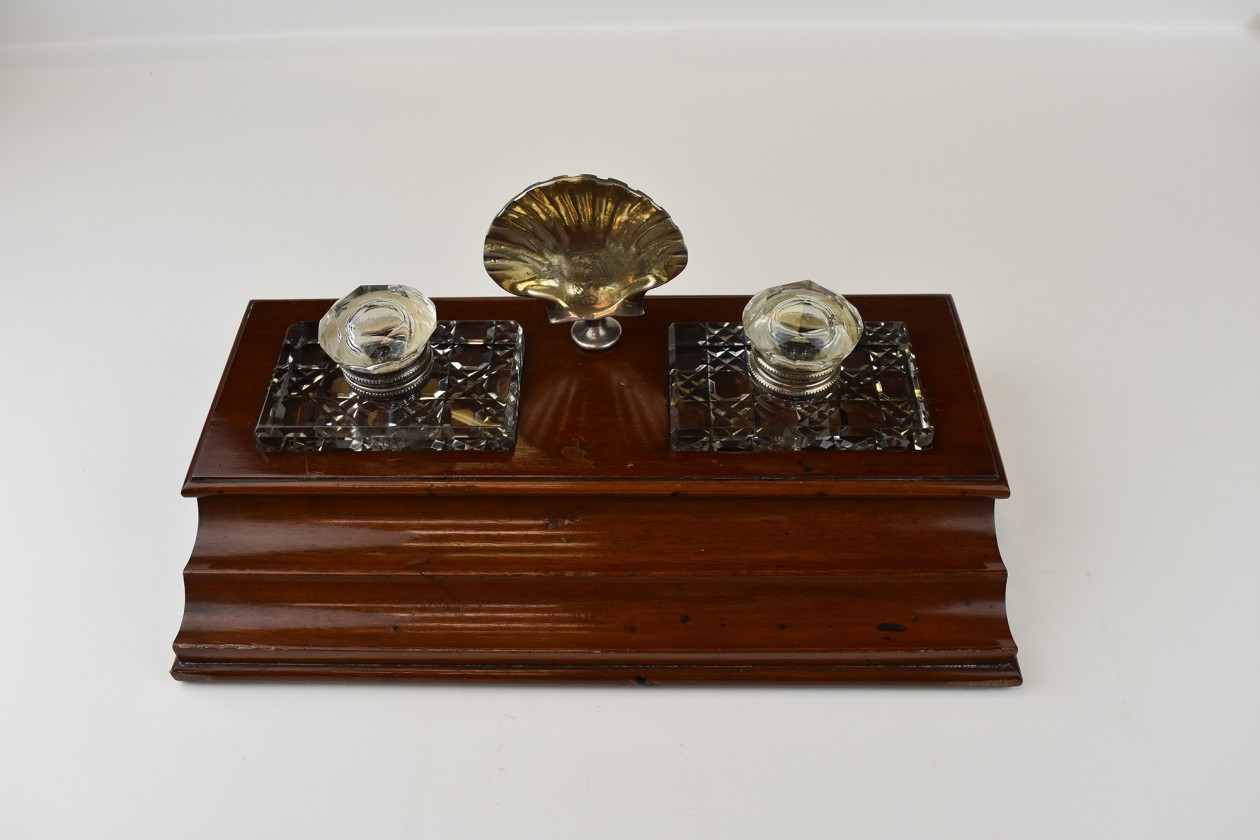 To commemorate the occasion the Minister was presented with an inkstand JCPML00839/19 made  from an old jarrah railway sleeper found at the site of one of the reservoirs.
The stand holds two crystal inkwells with silver rims set in the polished jarrah base. The silver scallop shell, symbol of Royal Dutch Shell, bears the inscription
Presented by the B.I.O. Co Ltd to Hon A. McCallum MLA, Minister for Works and Labour, to commemorate the opening of the First Bulk Installation WA, North Fremantle 8.4.27.
The British Imperial Oil Company was formed in Australia 1905 by The Shell Transport and Trading Company and the Royal Dutch Petroleum Company as a joint venture. By the end of 1927, the British Imperial Oil Company was renamed the Shell Company of Australia Limited (incorporated in Great Britain).
References:
The Daily News, p1 8 April 1927.
The West Australian, p11 9 April 1927.
Further reading http://john.curtin.edu.au/mccallum/index.html