The journal of Captain James Cook's first voyage around the world is one of the treasures of the National Library of Australia. It records the journey that took more than three years from 1768 to 1771, covered 65,000km and resulted in the first European charting of Australia's east coast. Surprisingly, Cook's handwritten record of the voyage was unseen until 1895. This copy featured as object #14 was published before its whereabouts were known.
Cook's journal is featured as an object for April as it was on the 29th of this month that the Endeavour dropped anchor in Stingray Bay, nine days after the coast was first sited. History was made when the sailors set foot for the first time on Australian soil.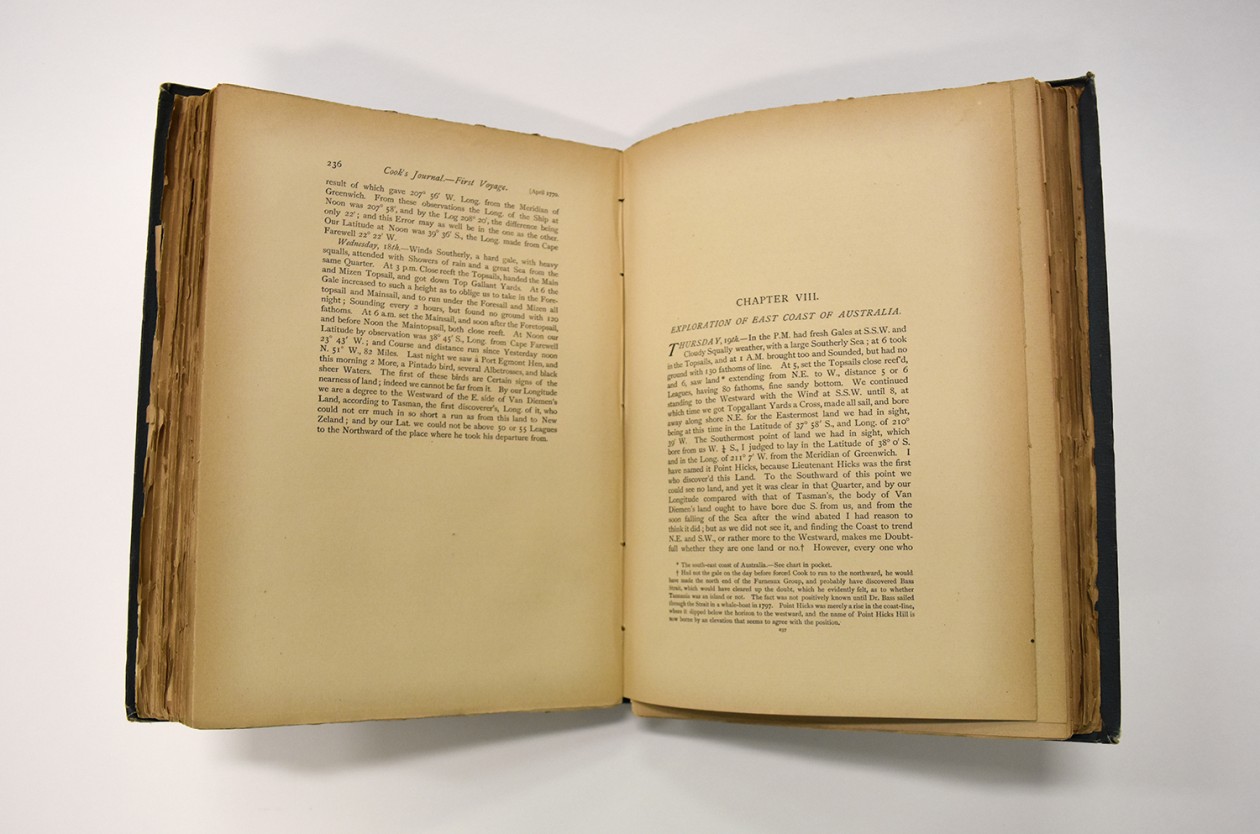 More than one hundred years after the completion of the voyage, this edition of Captain Cook's  Journal was published in 1893. It was edited by Captain William James Lloyd Wharton, Hydrographer of the Admiralty, who knew a thing or two about sailing. Wharton used the three then known manuscript copies of the journals compiled from those sent back to England at intervals during the voyage. The existence of the fourth copy, the holograph journal written in Cook's hand, was unknown by Wharton at the time.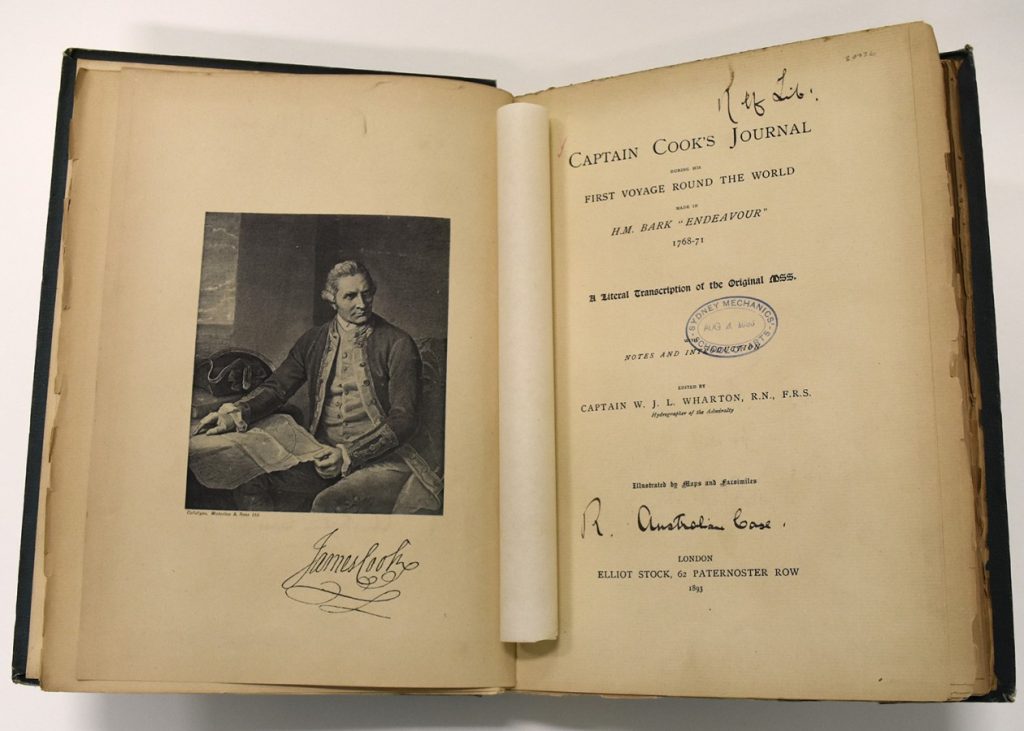 A few years after this edition was published, Cook's holograph manuscript was exhibited in 1895 but not given much attention. It was much later when listed for auction that, in 1923, it was purchased for the Australian Commonwealth Parliamentary Library. It is now held in the National Library of Australia as MS1 Journal of HMS Endeavour 1768 – 1771.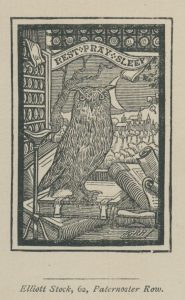 Our more humble edition of Cook's journal was previously owned by the Sydney Mechanics Institute School of Arts Library – the oldest School of Arts and longest running lending library in Australia.
Published by Elliot Stock, the journal included maps engraved from those drawn by Cook as he traversed the Pacific, circumnavigated New Zealand, and charted the east coast of Australia.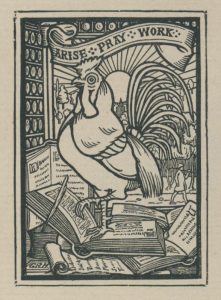 Elliot Stock was a book collector and publisher who published religious tracts and many first edition facsimiles. His interest in book arts could explain the inclusion of the two printer's plates at the beginning and the end of the work.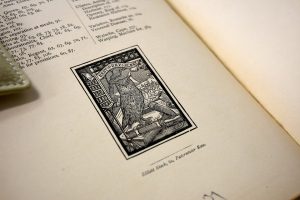 References and further reading:
Can I see Captain Cook's Endeavour journal?
Clark, John, 2008. Cook's Endeavour journal: the inside story. National Library of Australia.
Mundle, Rob, 2014. Captain James Cook. Harper Collins.