The Curtin Library holds a number of children's gift books, keepsakes and annuals published from 1850 to the early 1900s. Object #38 Aunt Louisa's Keepsake was published in 1868 and is one of the most illustrated. We've chosen to highlight the winter story Robin's Christmas Eve, complete with snow, an almost frozen bird, holly and carol singing as the focus of this festive season blog.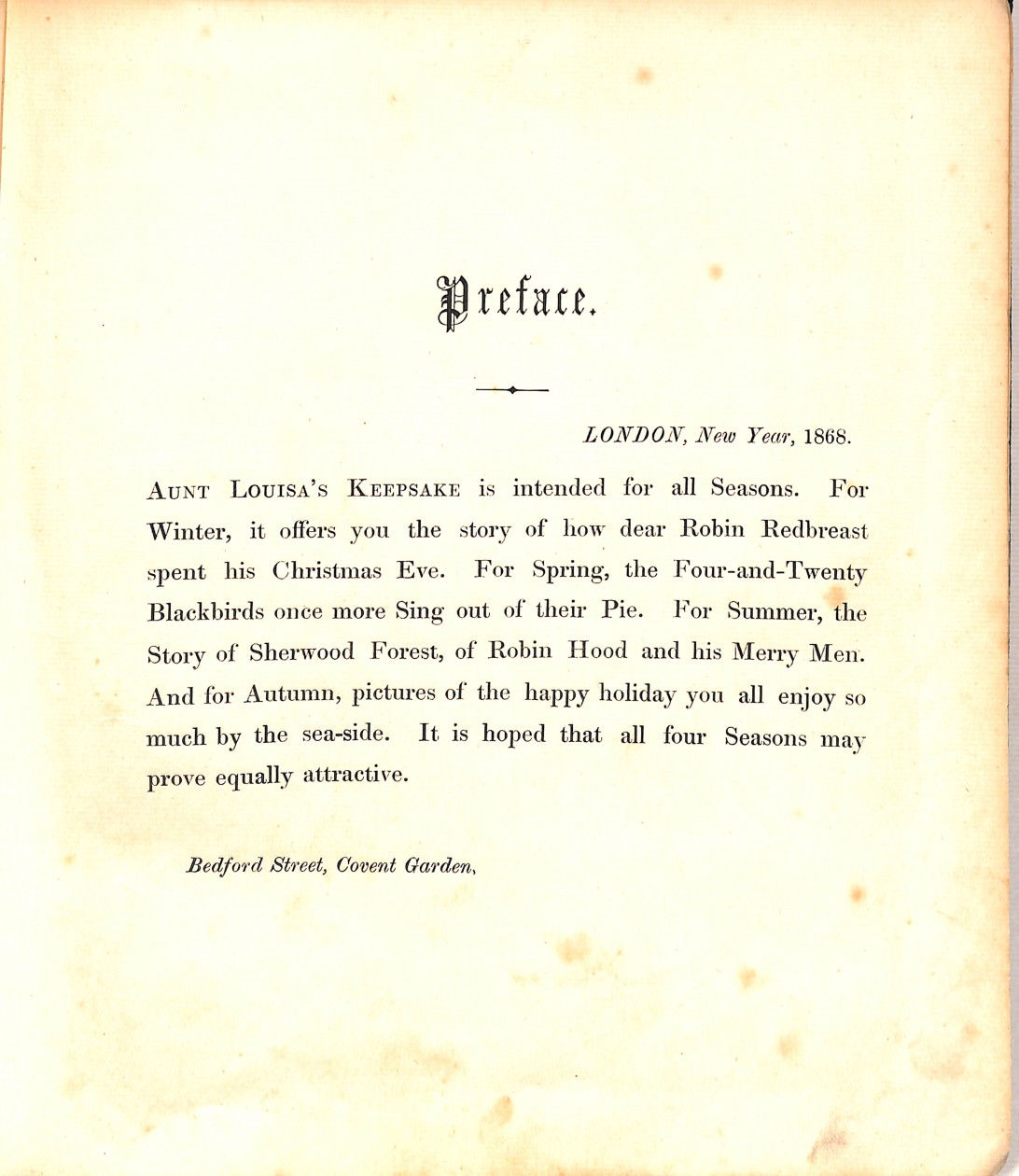 The Robin's Christmas Eve
The gift and keepsake books were frequently released in the autumn, in time for Christmas giving. Robins became something of a Christmas theme and the use of this story in the book allowed the publisher to include the richly coloured Christmas themed illustrations.
The Robin's Christmas Eve is a short story, in rhyme, of a red robin who after some searching finds shelter in a church on Christmas Eve.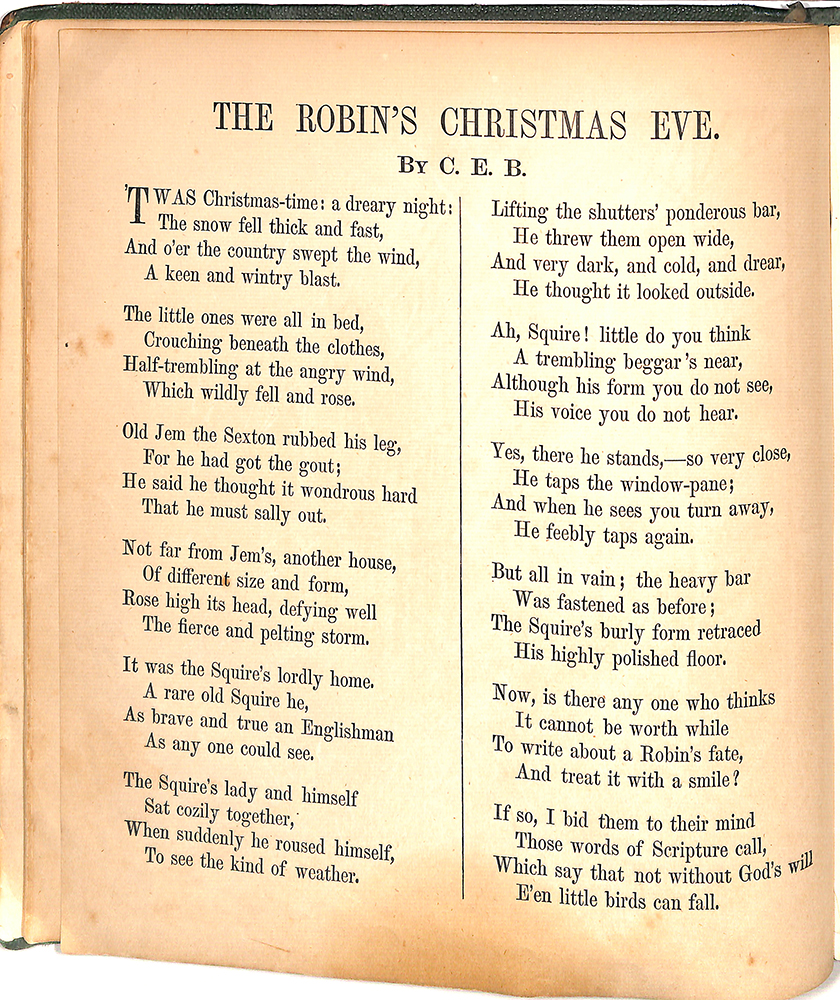 The publisher
Published 1868 by Frederick Warne & Co., this was one of the earlier books produced by the company. Founded in 1865 and with access to improved technology for printing richly coloured illustration, Frederick Warne quickly built a reputation for illustrated children's books. The Warne Company would later gain fame as the publisher of the works of Beatrix Potter.
Robins Christmas Eve was later published by Warne & Co. in 1920 by which time the author Charlotte Elizabeth Bowen was fully acknowledged.  The source of the illustrations 'printed in oil colours' is given as Kronheim and Dalziels, who were both licenced in the use of the colour printing technique known as the Baxter Process.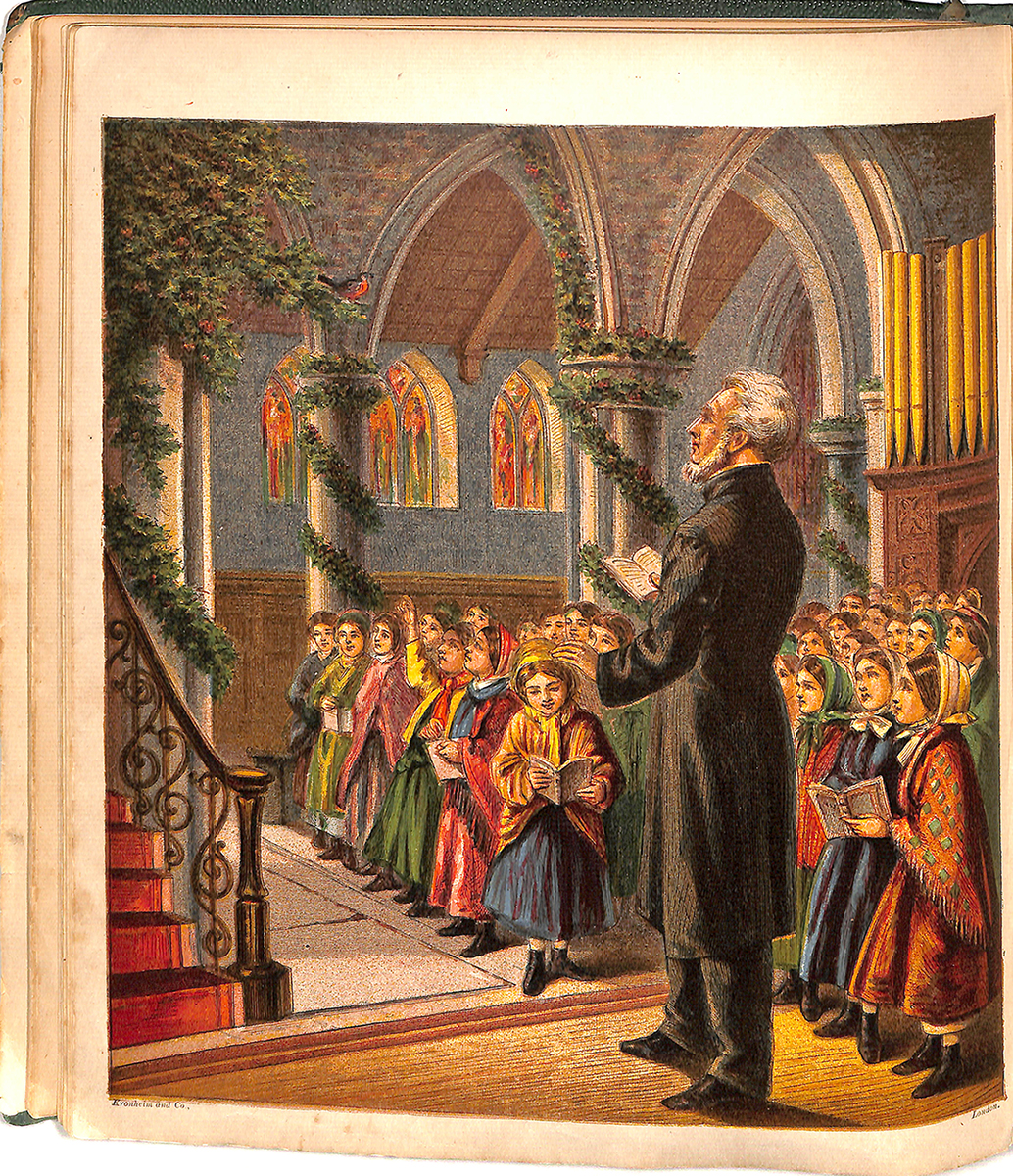 Gift Books – Moral and instructive
Many of the keepsake, gift books and annuals held in this collection were published by religious societies. They were often bound annual editions of monthly magazines, and combined stories, puzzles and educational content, designed to instruct, entertain and instill moral values. As with much of Victorian children's literature, Robin's Christmas Eve has a moral, and, if you have the right accent, the moral of the story also rhymes.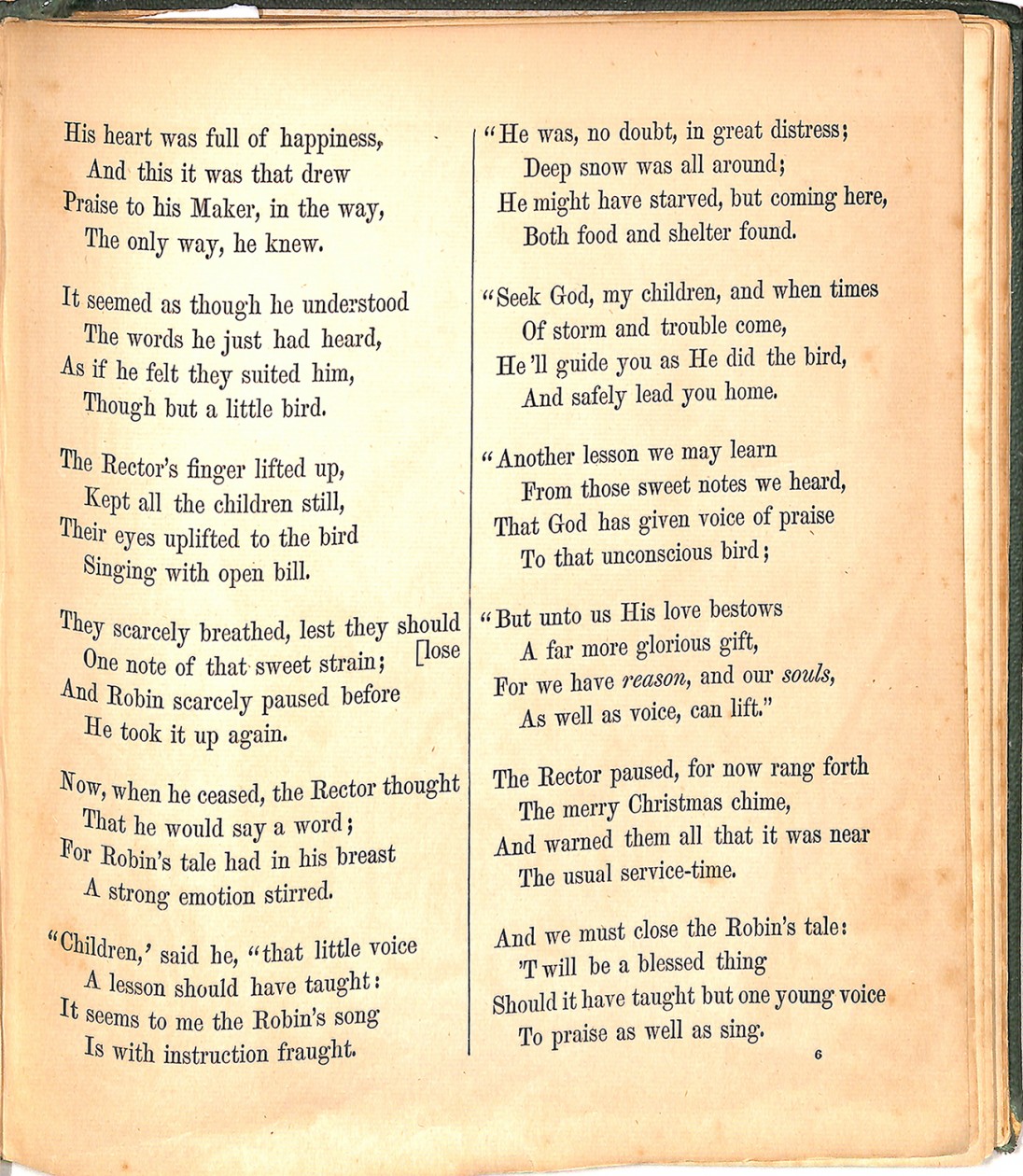 Reference
For further reading see the British Library page, Discovering Literature: Romantics and Victorians, Grenby, M. O. (2014) Moral and instructive children's literature