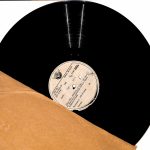 John Curtin delivered numerous speeches during his working life and political career. Many of these were to live audiences with only a small number recorded for broadcast on radio between 1938 and 1945. This week's object is the set of gramophone disc recordings of nine of these speeches, JCPML00406/1-9.
 Shellac gramophone discs
This set of gramophone discs includes two types of records produced up to the mid 20th century, and captures some of the significant war time statements made by Prime Minister John Curtin. The speeches are recorded on shellac course groove disc records, the most common recording discs until  after the Second World War when vinyl became dominant.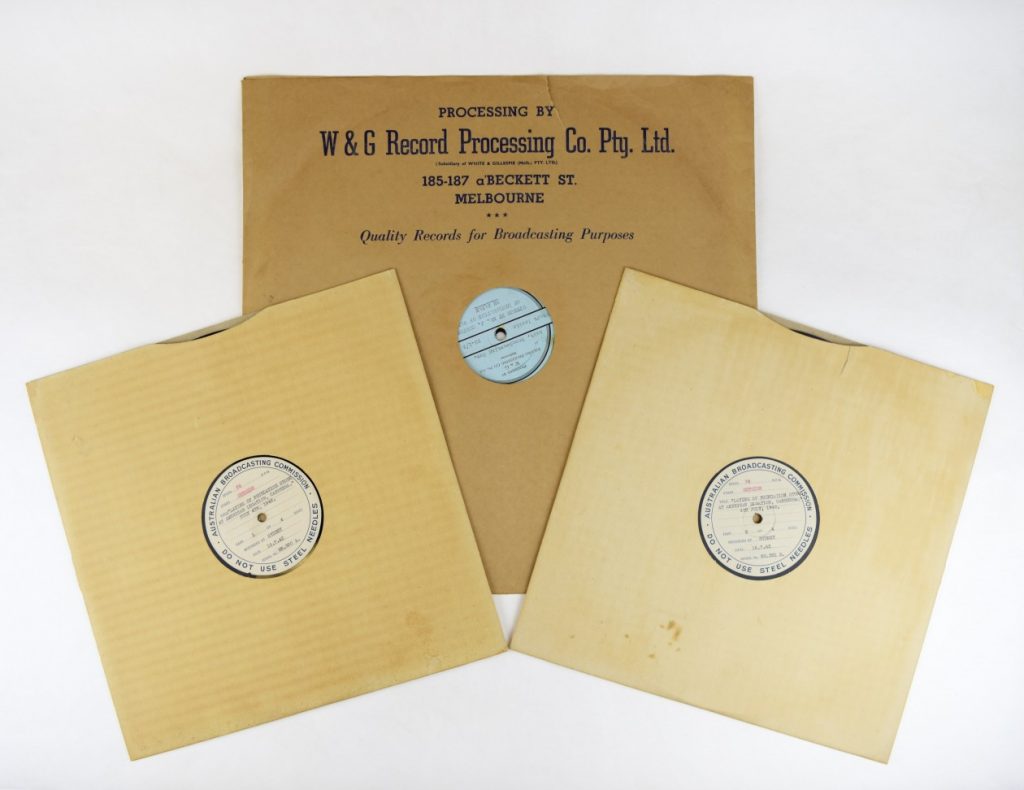 The discs each hold a much shorter length of recording than LP records, and most of the speeches take up multiple sides on several discs. They measure 16 or 12 inches diameter, and are played at either 33¹⁄³rpm or 78rpm. The recordings include speeches delivered by Curtin at the declaration of war with Japan in December 1941, the 1944 speeches he gave on his acceptance of the Freedom of the City of London during a broadcast to America, and a speech to the House of Commons in Ottawa.
Discs to digital
The JCPML holds a large number of sound recordings and films on a range of media which capture significant events during Curtin's Prime Ministership, together with the recollections of his contemporaries in an extensive collection of oral history recordings. Over the years JCPML has undertaken reformatting and preservation actions to ensure these historical records remain usable. When the JCPML first began assembling the collection most sound recordings were acquired on audio tape, and these were later copied to CD.  More recently many of these recordings have been copied to WAV and MP3 digital files to ensure the continued availability of these unique moments in history.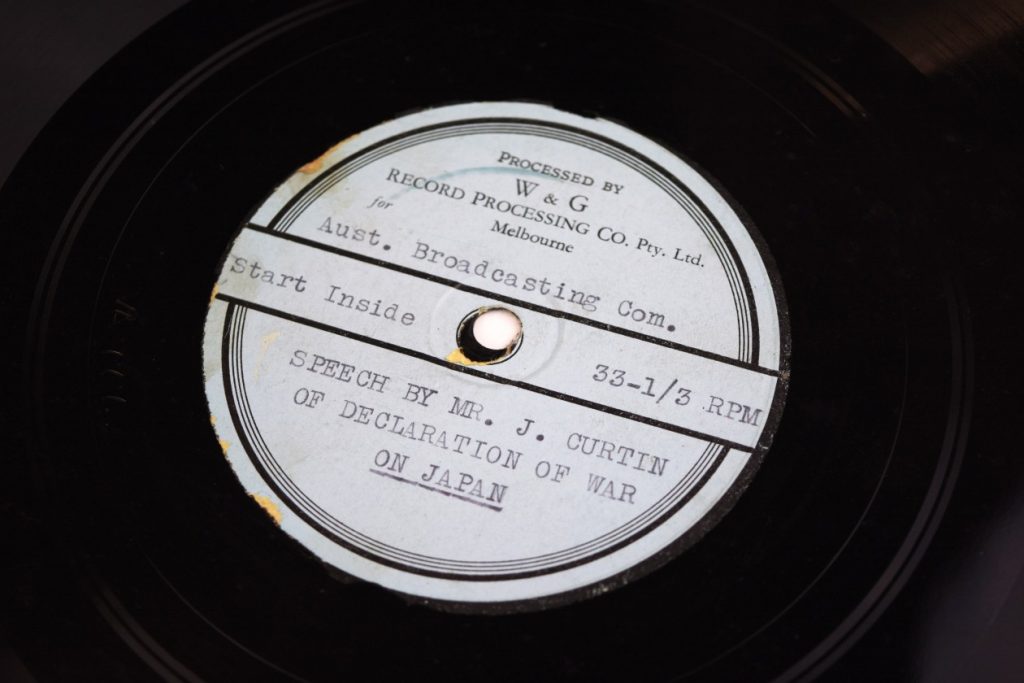 Hear the full 1941 speech of Curtin announcing the Declaration of War at NFSA John Curtin 1941.
And for more on gramophone discs see IASA Course groove disc gramophone discs.