Earlier this month we featured object #15 John Curtin's gold pocket watch, given to Curtin before his first overseas journey in 1924. We've chosen another shiny thing as object #17 – the Freedom Casket (JCPML00287/2), presented to Curtin during his second overseas journey.
Journey to Great Britain
On April 30th, 1944 Prime Minister John Curtin arrived in London for the second time, twenty years after his first visit in 1924. Curtin undertook his wartime journey the long way – from Brisbane to San Francisco by sea, train to Washington, the Atlantic crossing by flying boat via Bermuda to Ireland, then plane to London, to meet with Churchill and the Prime Ministers of Canada, New Zealand and South Africa. London after the Blitz was quite a different place to that which Curtin remembered from his previous visit. Curtin wrote to his wife Elsie, who had remained in the United States –
The buildings are just ruins & the scarred city has a queer impression  (JCPML00402/44).
Freedom of the City of London
On arrival in London Curtin received a letter from the Court of Common Council inviting him to accept the Freedom of the City of London (JCPML00398/48).
Together with Peter Fraser, Prime Minister of New Zealand, Curtin was bestowed with the Honorary Freedom of the City from the Corporation of London in a ceremony held in the Guildhall on May 10th.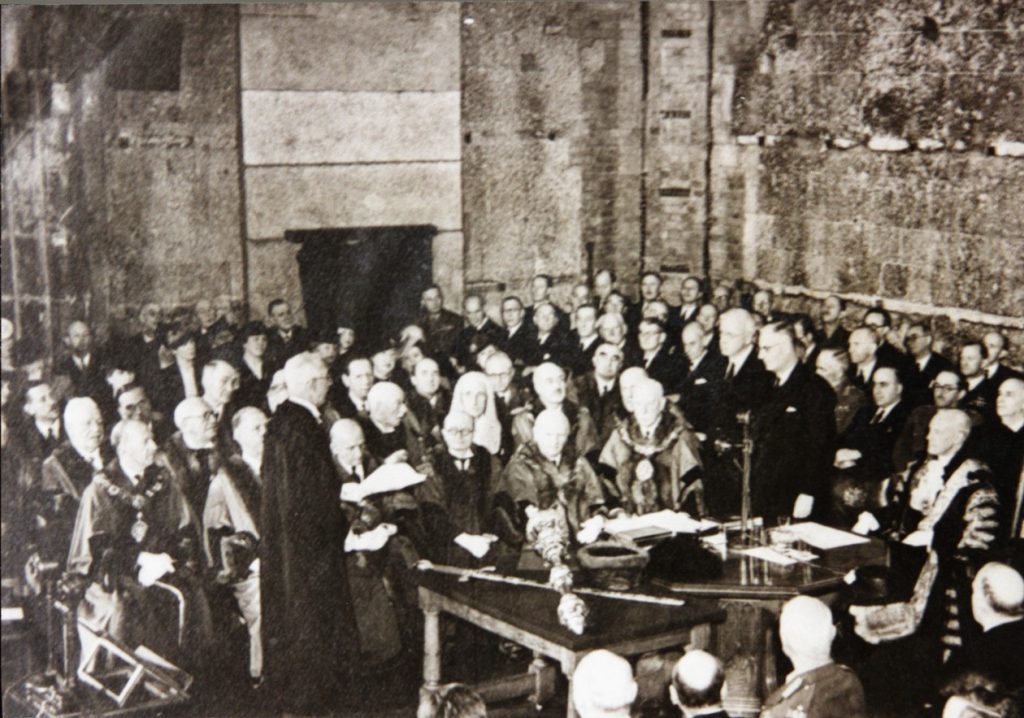 At the ceremony the Freedom (the illuminated resolution) was presented in the silver casket by the Acting Chamberlain, the newly conferred Freemen signed the Declaration Book and responded with speeches.
The Freedom Casket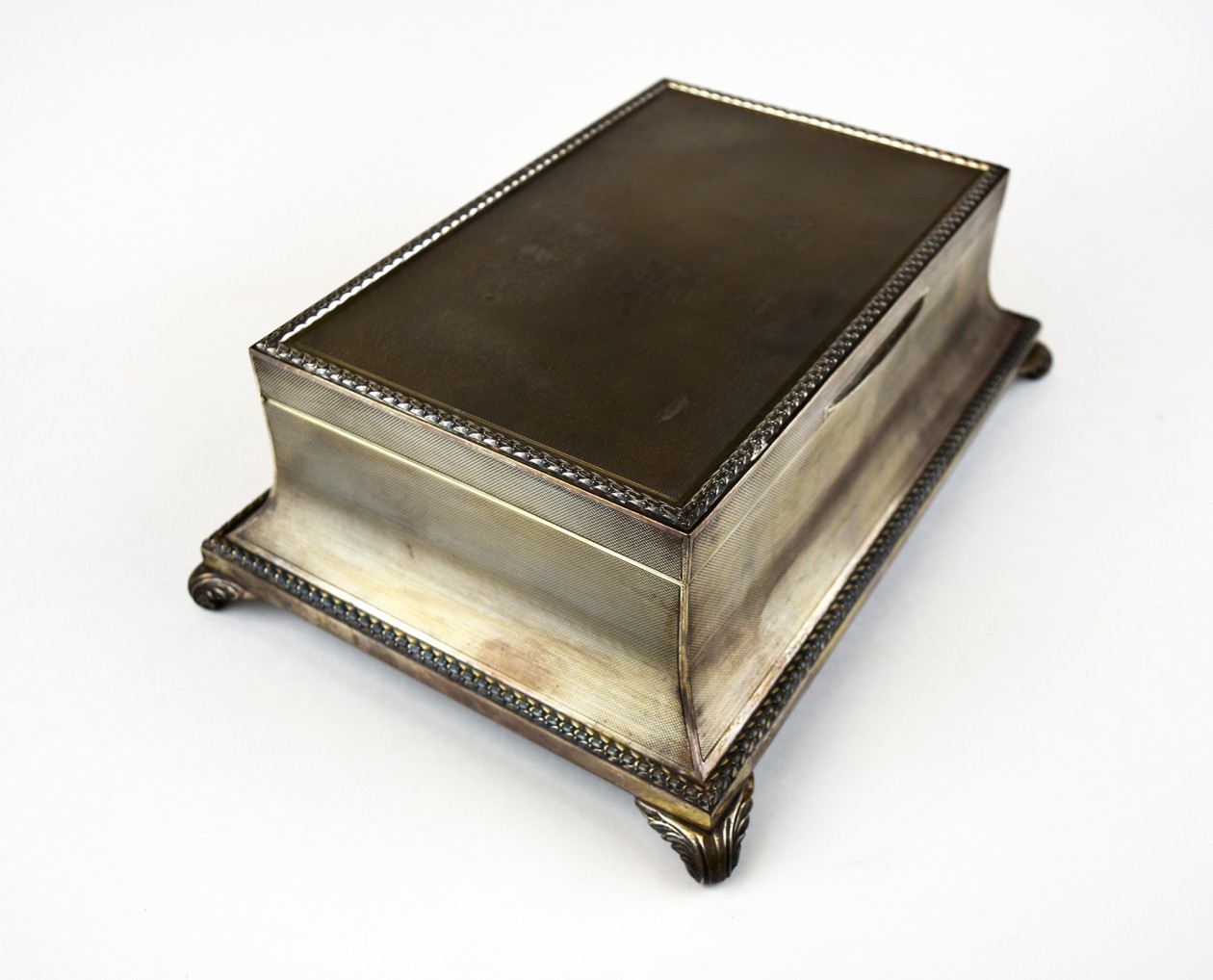 Freedom Caskets were frequently made of gold and featured ornate decoration related to the achievements and interests of the recipient. Manufactured during the war years, Curtin's silver Freedom Casket is more simply embellished. Inside the hinged lid is a plaque with the arms of the City of London, and the inscription.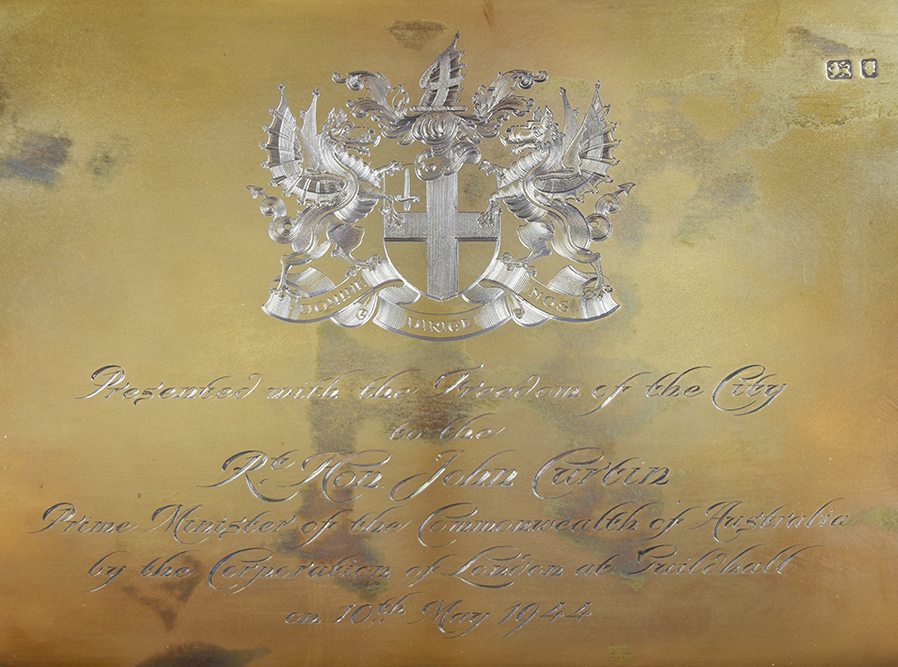 The Freedom, which would have been rolled inside the casket, is a beautifully illuminated parchment with gold ink detail featuring the Crest of the Corporation of London and the Australian Coat of Arms.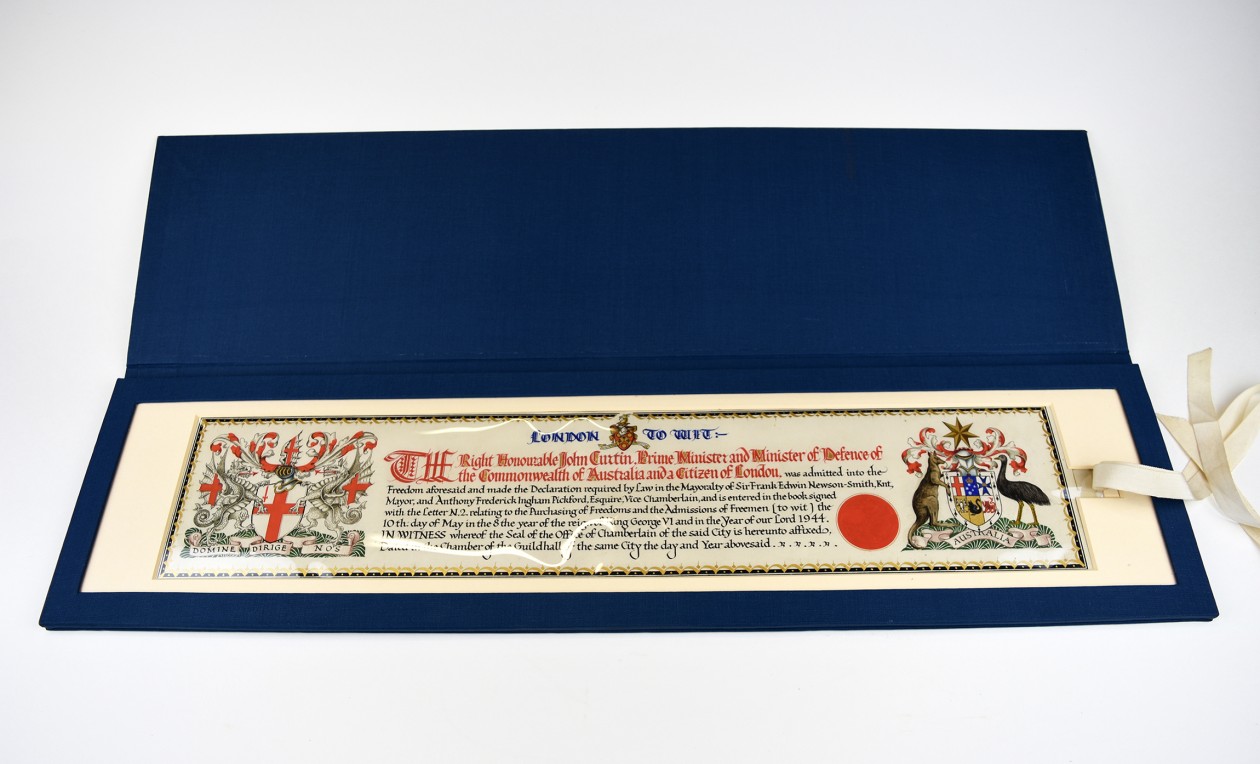 A Few Freemen
The Honorary Freedom of the City of London is the highest honour bestowed by the City of London. Only a few other Australians have received the Honour, including Stanley Bruce (1923), Alexander Downer Snr. (1965), Bob Hawke (1999) and Marjorie Jackson-Nelson. Read more about the Freedom of the City of London ceremony here.