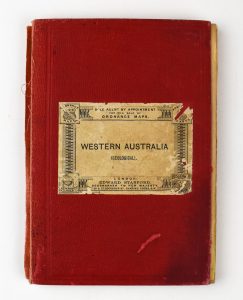 Curtin University Library holds an interesting collection of geological, geophysical and topographic maps covering areas of Western Australia and other Australian states and territories, as well as some overseas regions. The collection also includes reproductions of sketches and charts of early exploration activity in Australia carried out in the early to late 1800s. Among these items is the Geological Sketch Map of Western Australia 1894, originally published by George Philip & Son, 32 Fleet Street, London.
This map is by Harry P. Woodward, who served as government geologist in Western Australia from 1887 to 1895. Woodward visited every gold field in the colony and  produced numerous reports and geological maps. This map and his related publication The Mining Handbook to the Colony of Western Australia were valuable references for miners and prospectors, Henry Page Woodward.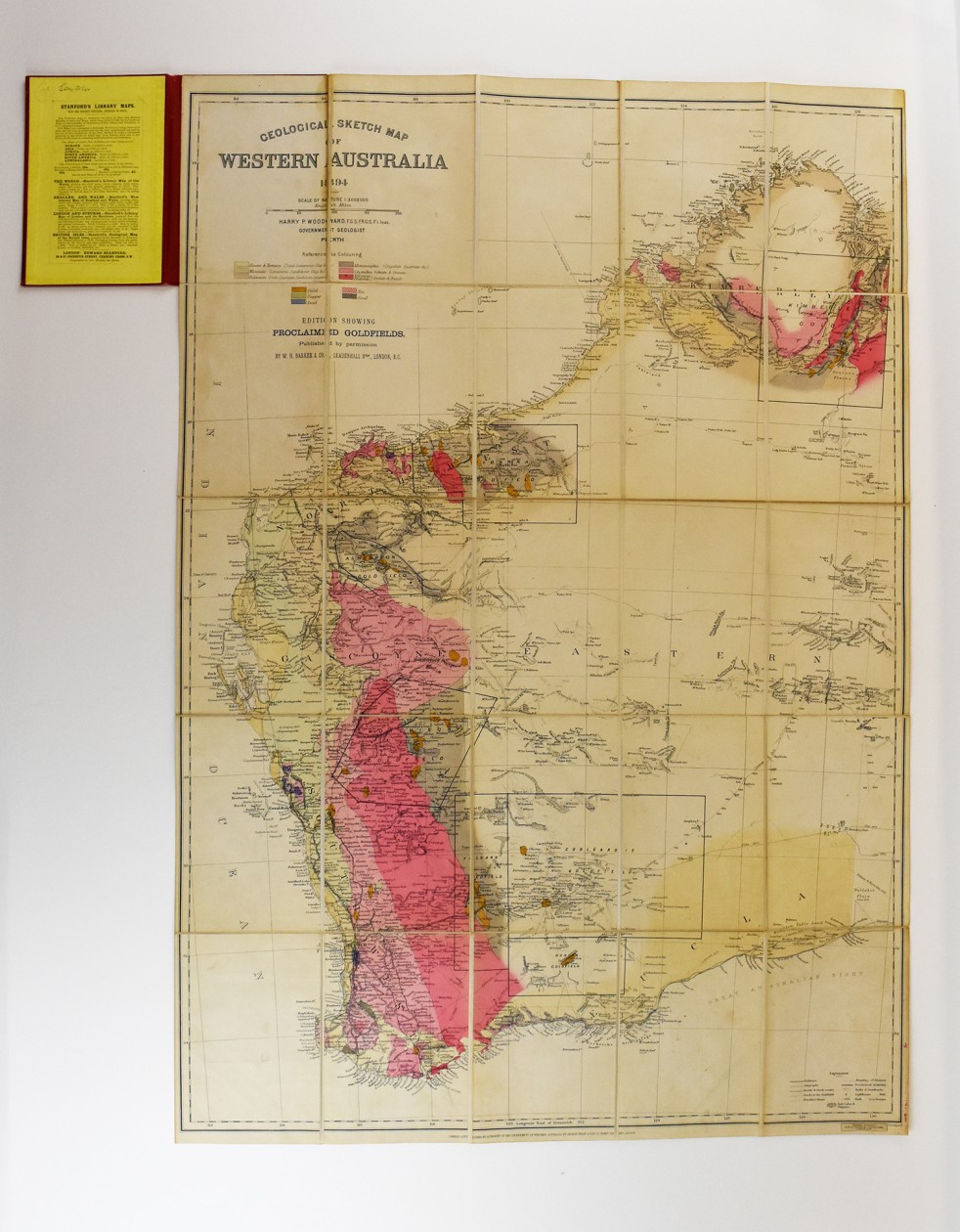 Depicted on the map are the proclaimed goldfields and other mineral deposits such as copper, lead, tin and coal as they were known in the late 1800s. The map also shows the types of rock in Western Australia according to geological age. Towns and settlements, particularly in the mining areas are well illustrated, together with the railways and roads that connected them. Also shown are the stock routes and tracks to the major goldfields, and details such as telegraphs, lighthouses, wells, reefs and swamps, and even salt lakes and claypans. Interestingly, routes taken by travellers are also included and time-dated, providing an exciting account of the exploration activity in those early years.
The map is contained within clothbound covers (18.5cm x 12.5cm), from which it can be unfolded to its full size of 90.4cm x 62.3cm. The map has been dissected into 25 sections and mounted onto linen, to allow it to be folded into the covers, and perhaps be more easily carried.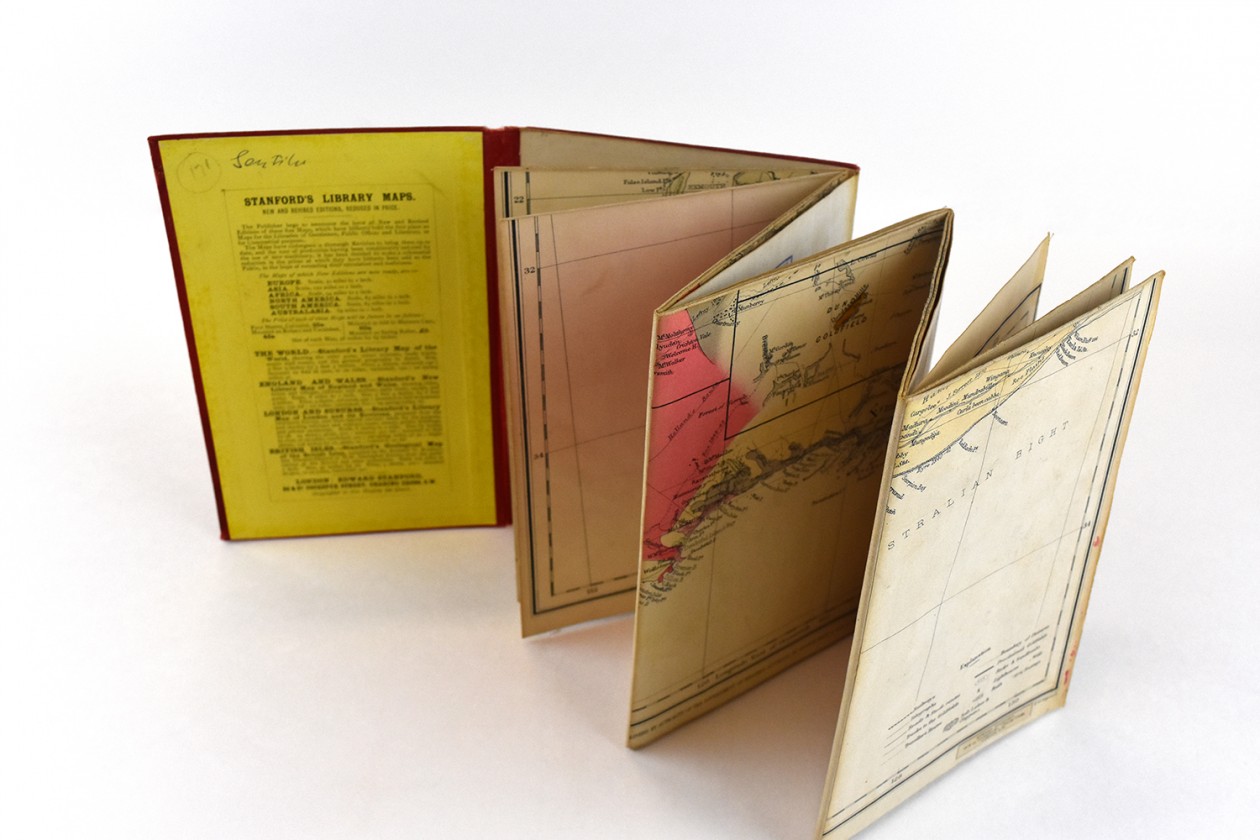 An exact digital copy of this map couldn't be found; marked Edition showing Proclaimed Goldfields and with the additional publishers names of W.H Barker & Co., and Edward Stanford, but similar copies of Woodward's map can be seen at:
The National Library of Australia Geological sketch map of Western Australia, 1894
The State Library of Western Australia Geological sketch map of Western Australia 1894
The discovery of this map has occurred as a result of a current Curtin Library project which is appraising the maps the Library holds, to create a research collection and identify valuable items such as the Geological Sketch Map of Western Australia 1894.