In September of 1971, three years after the commencement of students at the Bentley campus, the WAIT library building named in honour of Dr Thomas Logan (Blue) Robertson was completed. This week's object is the bust of Robertson created by Ken Hannan that is located at the entry of the Robertson Library.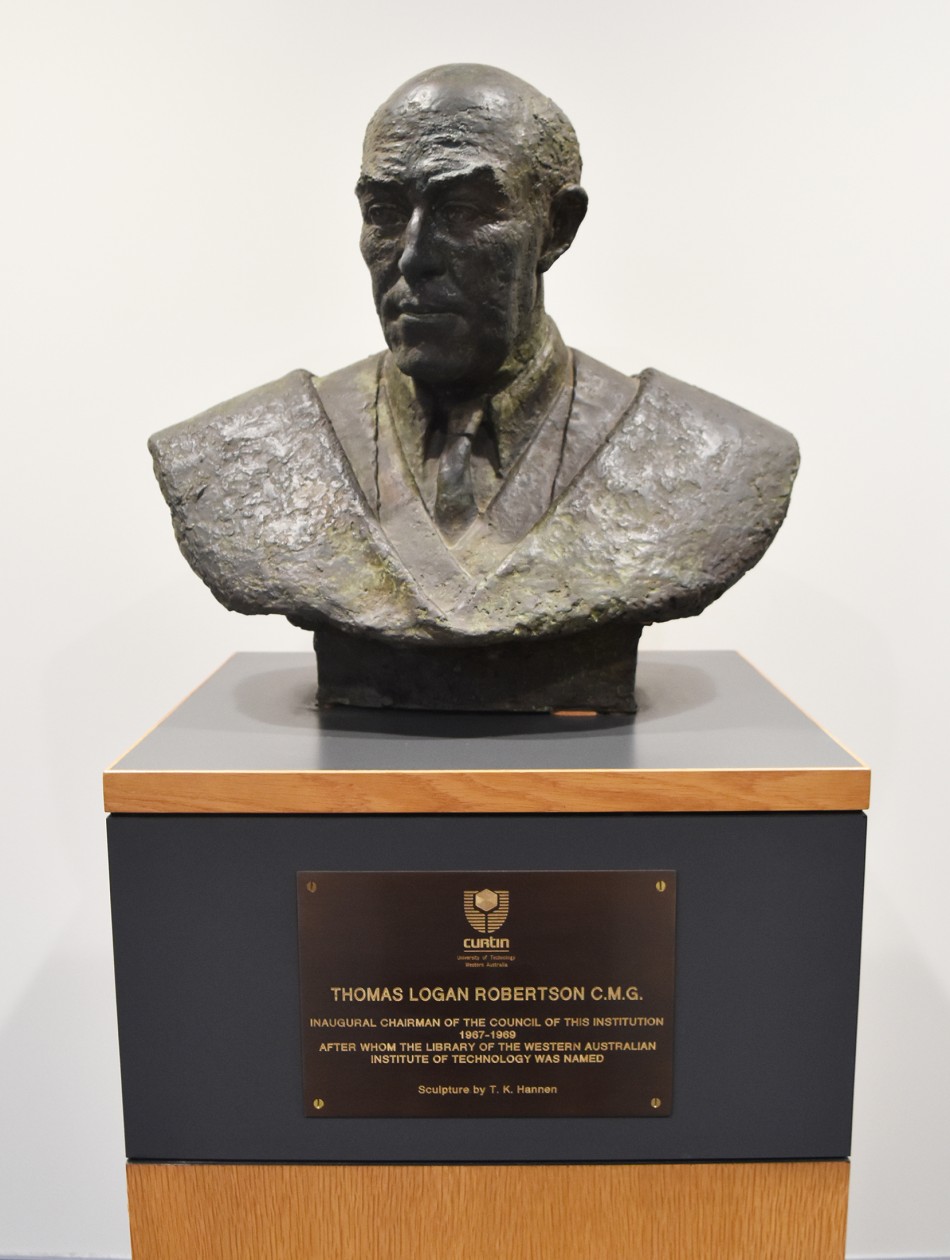 T.L. Robertson
Thomas Logan Robertson, nicknamed Blue by his friends, educator and Chairman of the interim WAIT Council, was born in London 1901. Growing up in Western Australia he qualified as a teacher working at several schools before being awarded a Carnegie fellowship to undertake research at the University of London. In 1951 he was appointed Director of Education in Western Australia, and it was in this role that he worked with George Hayman and Haydn Williams for the establishment of WAIT. Robertson retired from the position in 1966, and served as Chair of the WAIT Council until his death in 1969. The WAIT Council determined that Robertson would be remembered with three actions all related to the library – the naming of the new library building after him, the establishment of the T.L. Robertson Memorial Fund to acquire art works for the library, and the commissioning of a bust by Theodore (Ken) Hannan of the Department of Art and Design.
When the library was officially opened in September 1972 the bust was unveiled with Robertson's widow Marion in attendance.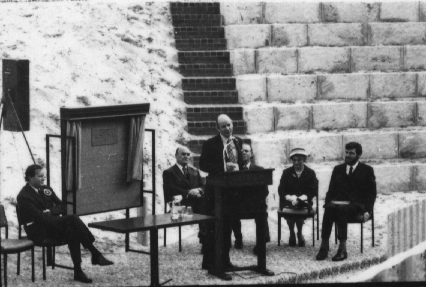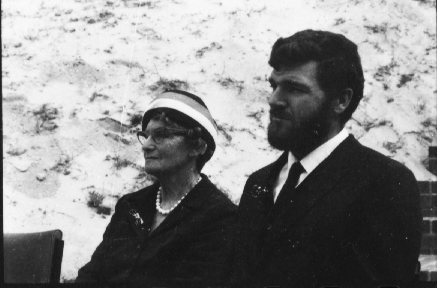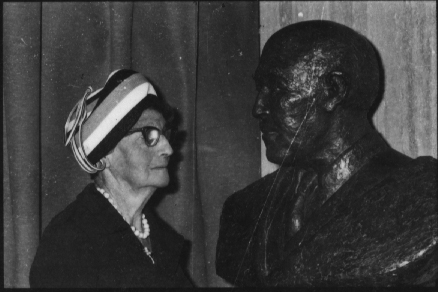 Found in the archives
Our special collections sometimes reveal unexpected connections. We found this letter written to Elsie Curtin by Robertson while Director of Education JCPML00401/67 . Take a look and you will also find another letter – the second written by John Curtin in 1935 to Professor Cameron, foundation Professor of Education at UWA.
WAIT to Curtin.
Thomas Logan Robertson, 1901-1969: a biographical study.