The Story of Karrawingi the Emu, 1946 Book of the Year
In 1946 the Children's Book Council of Australia established annual book awards to promote children's books of high literary and artistic quality, with winners announced during Book Week. Object #27 is the book selected as the inaugural Book of the Year, by Leslie Rees.  The Story of Karrawingi follows the life and times of a little emu from egg to mature adult, with many adventures along the way. Rees was not only a children's author but earned his living for thirty years as the Federal Drama Editor of the ABC and the story has plenty of drama, with threats both animal and human, and a spell in captivity followed by a dramatic break for freedom.
Leslie Rees
Leslie Rees (1905 – 2000) was born in Western Australia, and attended schools in Perth followed by study at the University of Western Australia. Following his graduation he spent several years working as a drama critic in London, meeting many prominent writers while there. In 1936 he and his wife Coralie, also a writer, returned to Australia to settle in Sydney, where Leslie began working for the ABC.
Along with authoring many books, Rees was active on behalf of other writers successfully lobbying for public lending rights when Australia became the second country in the world to award writers royalties on public library borrowings. For his service to literature, in 1981 Rees was made a member of the Order of Australia.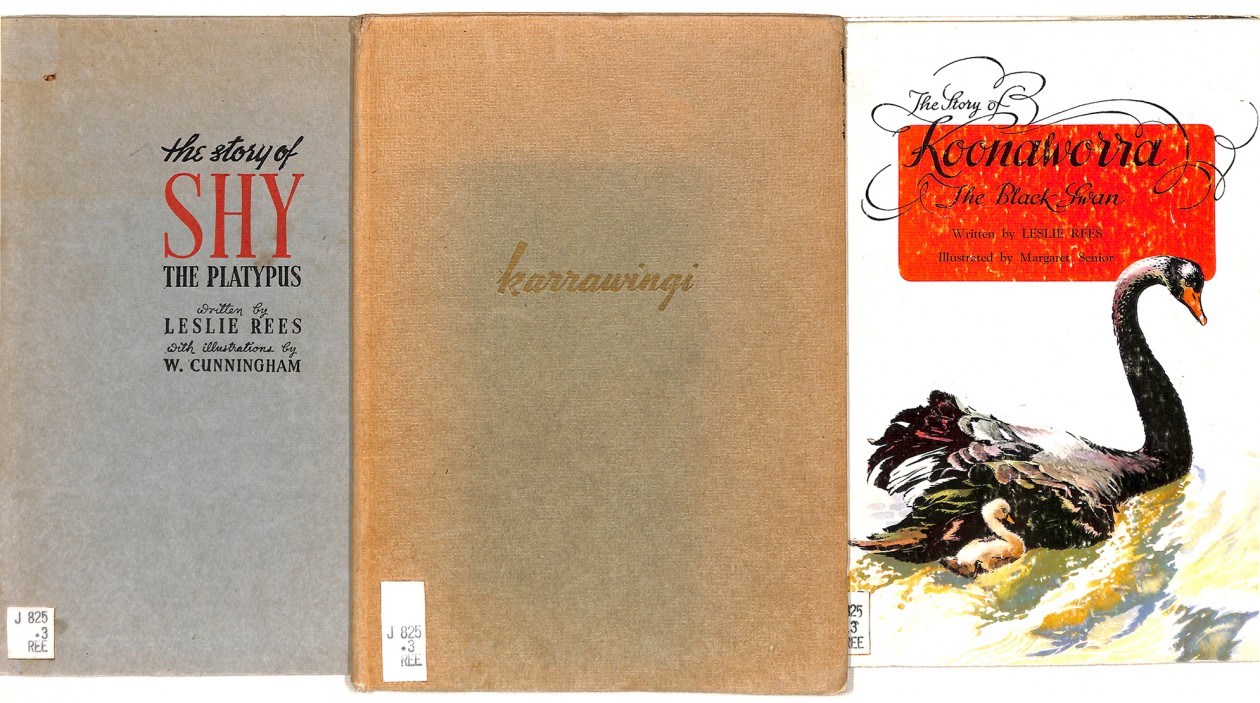 Rees wrote more than 40 children's books and is best known for his picture books featuring Australian wildlife. Several of these were illustrated by Walter Cunningham, the artist who created the very colourful artwork seen in Karrawingi, and Shy the Platypus. Rees also wrote young adult novels, plays and books on drama.
Library staff have identified a number of significant Australian children's books  such as The Story of Karrawingi the Emu in the Library collections. These are now stored at the John Curtin Prime Ministerial Library where they are available on request for use in the JCPML Reading Room.
Find out about Book Week and the 2017 Book of the Year at  – Children's Book Council of Australia