The object selected this week is music composed by our very first University Librarian Geoffrey Allen, Watercolours Suite for flute and pianoforte. Written in 1989, the suite is a set of 'picturesque miniatures' which all have titles with a connection to water and was first performed at a concert held in the Curtin Library in 1991. The recording of this performance on audio tape is a unique piece of Curtin Library history and is housed together with the Watercolours sheet music in the John Curtin Prime Ministerial Library stacks.
Geoffrey Allen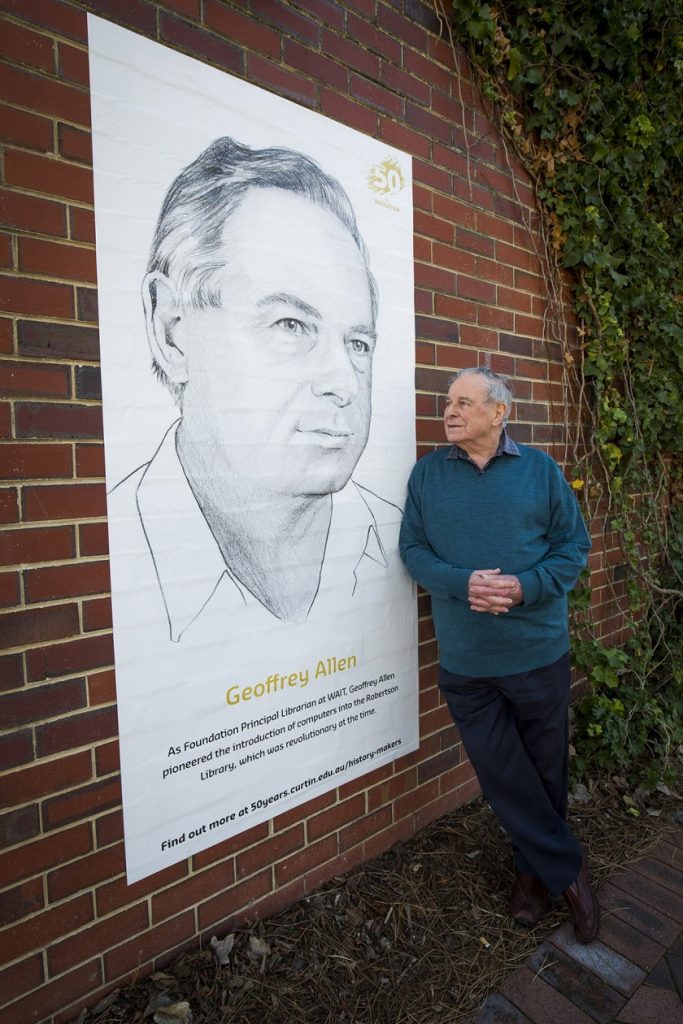 Geoffrey Allen was born in England and educated at Oxford University before migrating to Sydney where he pursued a career as a teacher before becoming a librarian. In 1967 while working at the University of Western Australia he was appointed as Foundation Librarian at WAIT. Geoffrey served in this and the subsequent position of University Librarian for an exceptional 25 years during which time he oversaw many library innovations.
Following his retirement in 1992, he continued his interests in musical composition and has now created more than 80 works.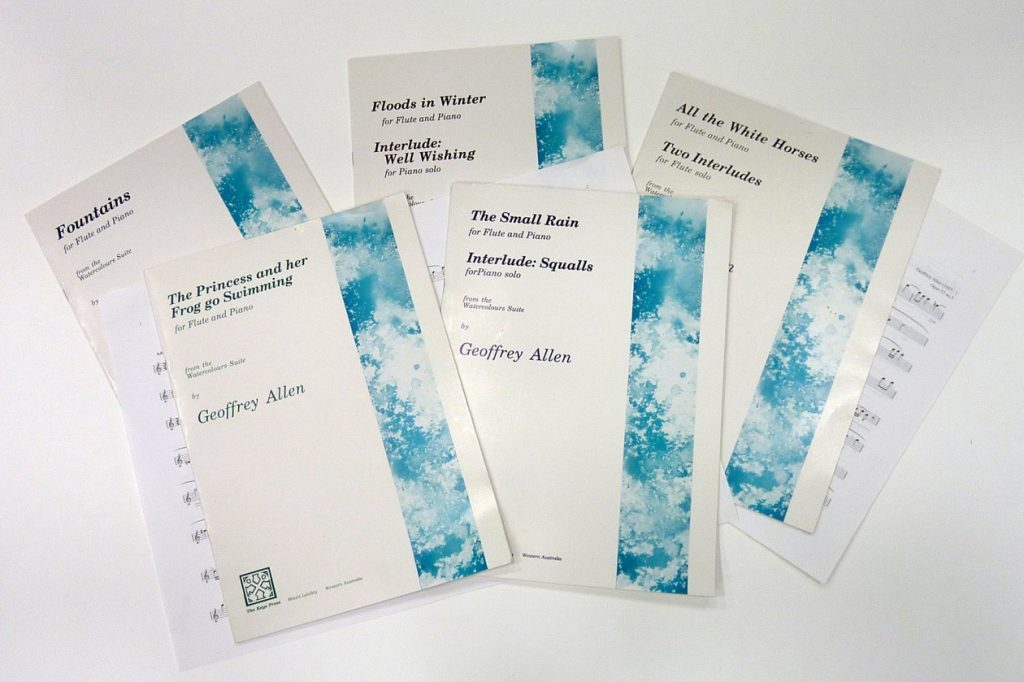 Watercolours Suite
Watercolours Suite was published by Keys Press which was established by Geoffrey in 1990 for the purpose of publishing contemporary Australian classical music. Keys Press published over 500 titles by about 50 Australian composers of contemporary classical music between 1990 and 2002.
Watercolours was recorded in 2013 by Neil Fisenden and David Wickham at Churchlands Concert Hall at Churchlands Senior High School in Western Australia, and released on the album The Iridescent Flute: Australian Music for Flute and Piano by Stone Records.
The Library recently celebrated the University's 50 Years of Innovation with a staff reunion. More than 100 former and current staff including two former University Librarians, Geoffrey Allen and Imogen Garner, gathered to reflect on past milestones and successes. Geoffrey, who had served as Librarian for half of those 50 years, recalled the early days of the WAIT and Curtin library service, while his beautiful Watercolours music was once again heard in the Library as it played during the event.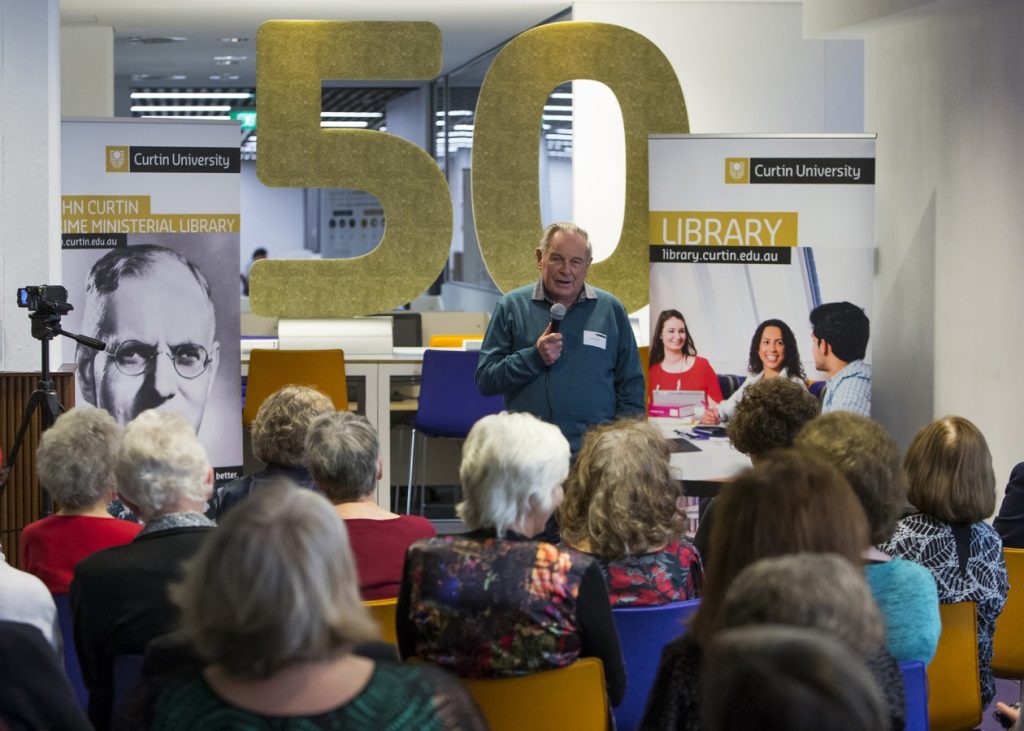 References