Object #18 Western Australia: an official handbook for the information of commercial men, migrants and tourists, 1925 has been chosen for WA Day June 5th.
An Official Handbook
The handbook, produced by the Government Printing Office, was compiled by L Ramaciotti and J S Bridgman, both former journalists employed as Hansard reporters in the Parliament of Western Australia.
'the volume is a most reliable guide containing a wealth of interesting information in letterpress and illustration' and illustrations showing 'Perth as a city of favoured setting' (Sunday Times, p2 25 Oct 1925).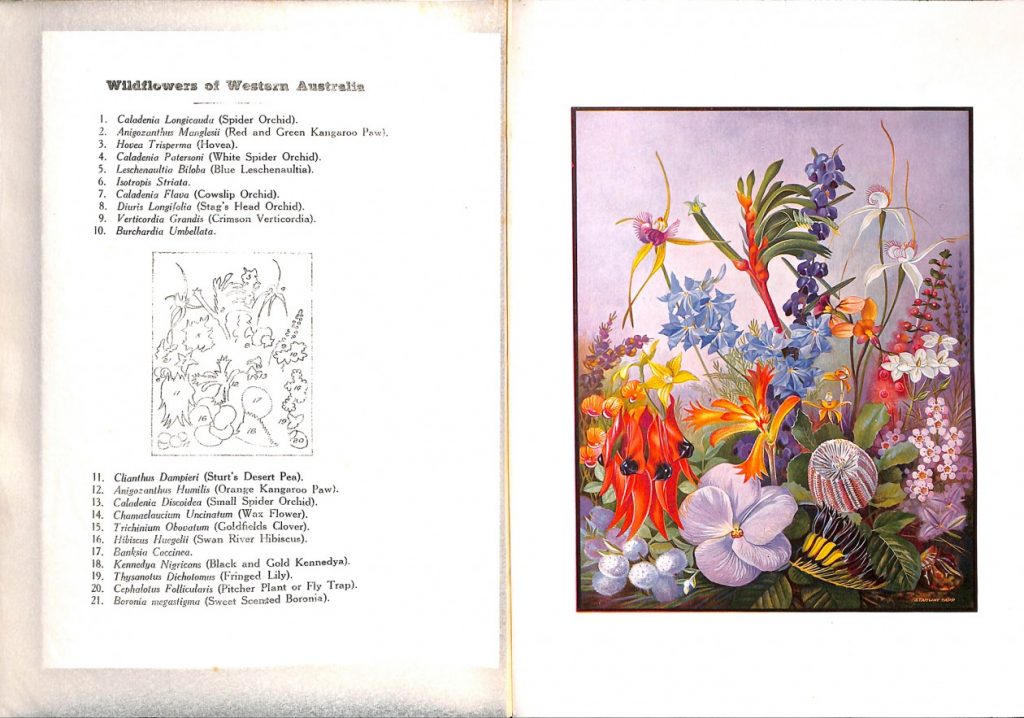 The publication was intended to promote Western Australia as a place of opportunity and potential prosperity. It includes fold out maps, production statistics, many photographs and several colour plates. At 264 pages, bound in green gold stamped hard covers, and priced at 5 shillings, this book was more promotional package than handy pocket reference.
Chapters in the handbook describe the advantages of the climate, successful agriculture, wealth of the mining industry and abundant natural resources of the sparsely populated state. In 1924 the Government of Western Australia had entered into an agreement which aimed to assist 75,000 people from the United Kingdom to settle on the land within five years. This was one of several schemes adopted by states and the Commonwealth of Australia to encourage significant increases in population by migration. In reality, the difficulties of the schemes saw less people than projected arrive in Western Australia to develop farms.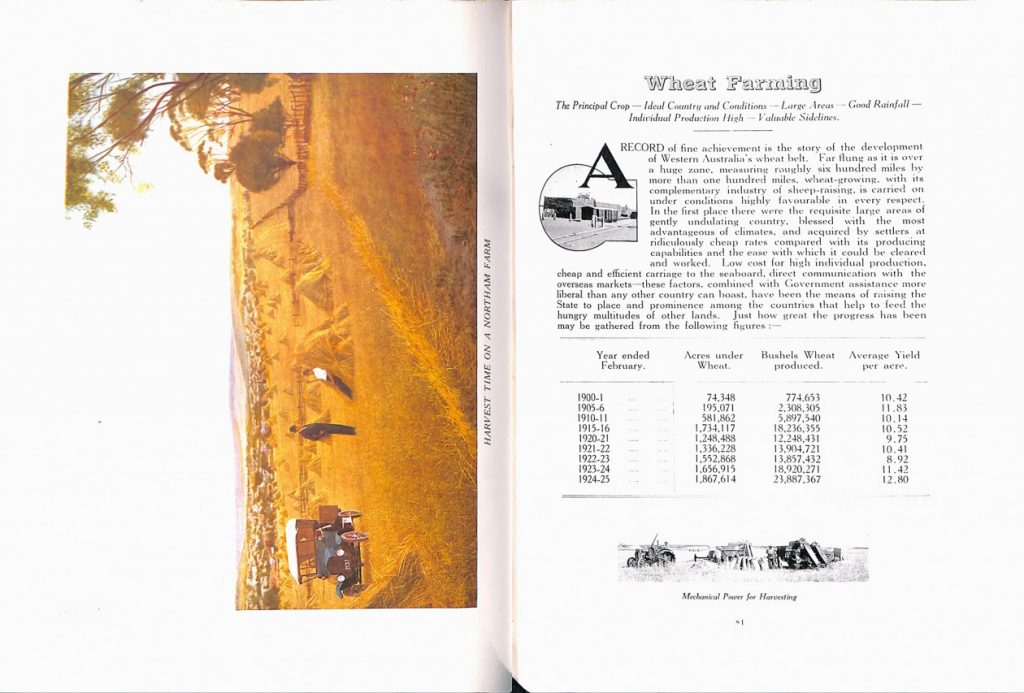 The need for training in agricultural skills was recognised. Agricultural courses at both technical colleges and universities were available, and plans were in place for the establishment of the Agricultural Training College at Muresk. In 1969 Muresk became part of the West Australian Institute of Technology, the first agricultural college in Australia to become part of a larger institution of higher education.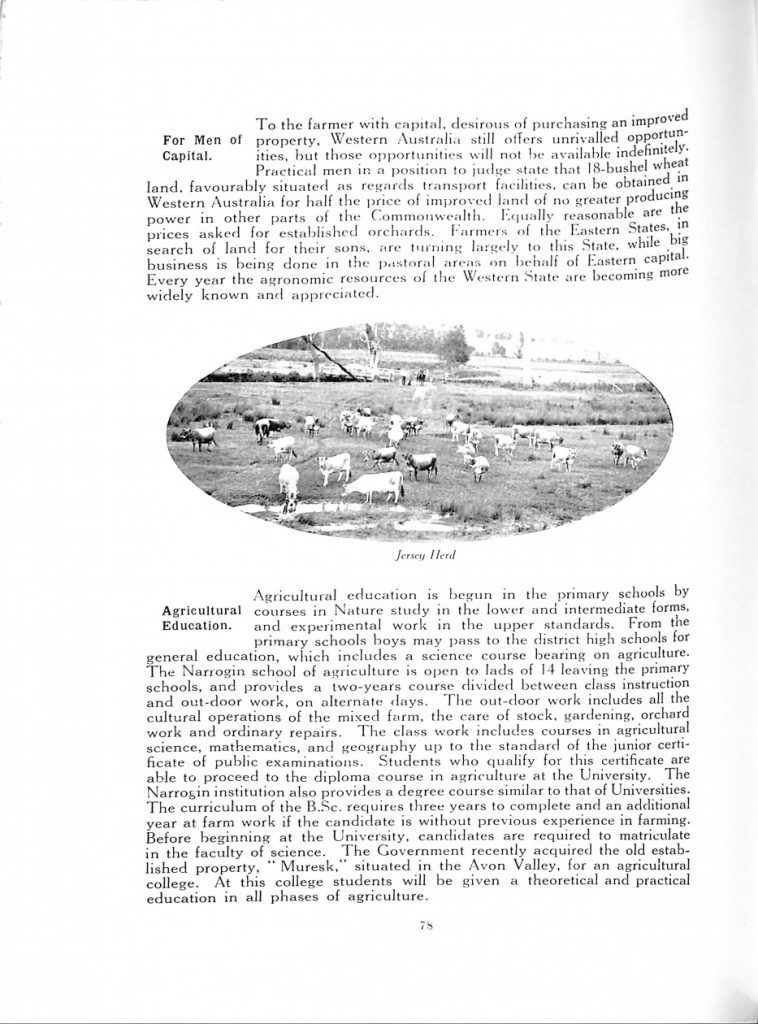 Western Australia: an official handbook JCPML00453/244 is from the Curtin Family Library collection in the John Curtin Prime Ministerial Library.