The first Curtin PhD thesis.
The University Library holds theses submitted for higher degrees awarded by WAIT and Curtin University. While Masters programmes were undertaken at WAIT, doctoral programmes were not offered until WAIT had transitioned to university status. The object featured this week is the first PhD thesis completed at Curtin University.
William Fennell Smyth was awarded the first PhD conferred by the University in 1990 for his thesis Graph diameter problems related to network analysis & design submitted in 1989. Originally held in the Robertson Library, this like all other theses deposited with the University Library is now held in the secure stacks of the John Curtin Prime Ministerial Library (JCPML).
Candidates for higher degree awards were required to deposit a printed copy of their thesis with the University Library, with a gradual transition from the use of printed bound copies to electronic files until 2013, when hard copy deposit ceased. There are now approximately 6000 printed theses held in the JCPML stacks, where they are available on request for use in the Reading Room.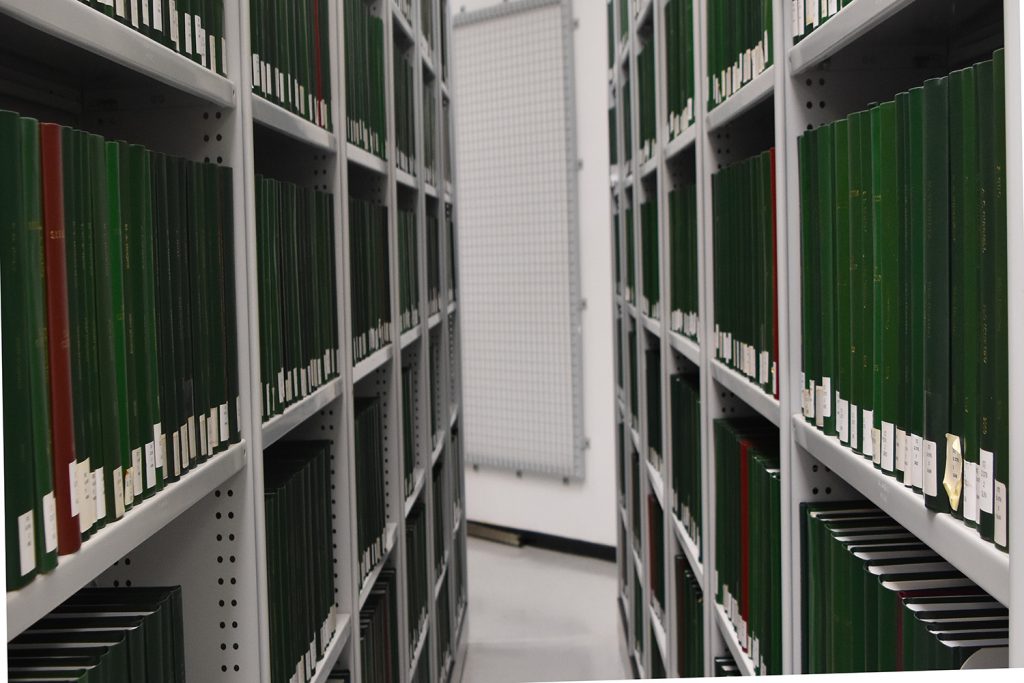 What is a thesis?
A thesis is a document submitted in support of candidature for an academic degree or professional qualification presenting the author's research and findings. A thesis is a substantial and original contribution to knowledge within the particular discipline.
Thesis research demonstrates a sound appreciation of the relevant literature, ensuring that all important theorists and researchers are incorporated. The student is expected to synthesise elements of the literature and provide critical appraisal.
Research methods need to be shown to be appropriate to the discipline and the inquiry. The thesis must demonstrate an understanding of the research methods and identify the rigour with which they have been used. The results of the research must be clearly documented and fully explained, showing their relevance. The literary expression in the thesis must be clear and concise, communicating in an academic writing style suited to the discipline.
The Library has the responsibility to collect copies of Curtin PhD by research theses. The Curtin Thesis Collection provides ongoing discovery and use of theses via the Library's catalogue or institutional repository espace.